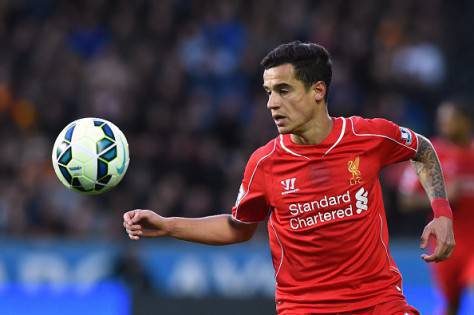 INTER COUTINHO / LIVERPOOL (Inghilterra) – Dall'Inghilterra arrivano nuove dichiarazioni di Philippe Coutinho, che ha fatto incetta di trofei personali nella serata dei premi stagionali del Liverpool ('Player of the Year', 'Goal of the Year' e 'Performance of the Year', più il 'Player of the Year' scelto dagli stessi giocatori 'Reds'). Nelle parole del fantasista brasiliano al 'Liverpool Echo' emerge anche una piccola frecciata all'Inter: "Sono molto grato a Rodgers per la fiducia che mi ha dato. Nel mio club precedente (appunto l'Inter, ndr) non giocavo molto, poi lui mi ha voluto qui e mi ha dato la possibilità di cui avevo bisogno per mostrare a tutti chi sono. Rodgers è la persona giusta per andare avanti, voglio continuare a giocare per lui. Il prossimo passo sarà vincere dei titoli insieme, sono certo che la prossima stagione andrà meglio.
Questa la bellissima rete che, per giudizio dei tifosi, è valsa a Coutinho il premio Goal of the Year.
https://www.youtube.com/watch?v=65Fu5TdtwI4
A.C.